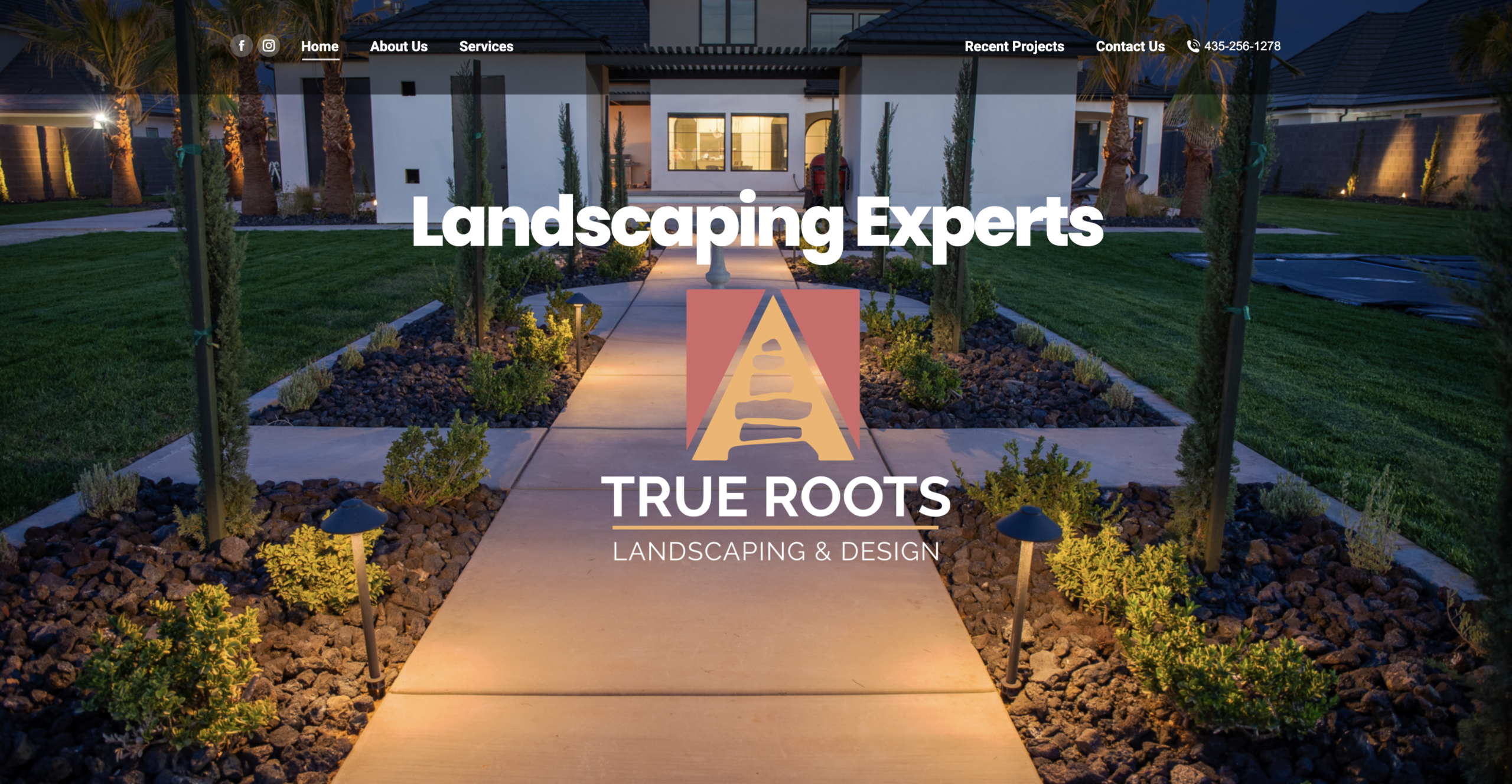 We've been working with St. George landscaping company True Roots Landscaping & Design since the company was founded by landscaper Steve Crossett in 2020.
Website Design
As we began development of the company's website we recognized that content would be problematic for True Roots as there was very little in the way of photographs and video to build their site around since the company was brand new.
So we started by taking photographs of the first several St. George landscaping projects True Roots undertook. And some of those projects were simply amazing. A terraced landscape in the St. George community of Stone Cliff, for example.
After we had a start on the content for the site, we began the build. And as we've continued to work with True Roots, we've continued to update their website. Not just with blog posts, but the content throughout their website is constantly being refreshed.
As we follow their work and document projects like the St. George Area Parade of Homes entry they landscaped in 2021,  we add stories to their St. George landscaping blog and incorporate those new images into their website.
Search engine optimization for St. George Landscaping and other terms
All of that content helps to boost the SEO of the True Roots website.  After all, the more content on a website that relates to the keywords you want your website to rank for like St. George Landscaping, St. George Landscaper, Washington City Landscaper, Landscaper Near Me, and so many others, the better the SEO on your website will be.
Social media presence
In addition, we've been keeping up with the social media platforms where True Roots has a presence, including their Google Business listing. Check them out on Facebook and on Instagram! The sheer volume of content we've created over the past three years working with Steve and True Roots provides us with a treasure trove of photos to create posts showcasing reviews, and throw-back Thursdays.
In addition, we've created numerous videos for True Roots, from simple Reels and Stories on their social channels to a handful of videos we've added to their YouTube Channel. And again, with an eye to the website's SEO we've also incorporated the video assets into their website.